From the city of Colombo the distance to Sigiriya is 169km which in on the route to Anuradhapura and Polonnaruwa. Sigiriya has been was selected as one of the world's heritage sites in year 1982. Sigiriya rock is renowned for the Palace ruins on top of a massive 200 meter high rock bordered by the ruins of an vast network of gardens, reservoirs and many other structures.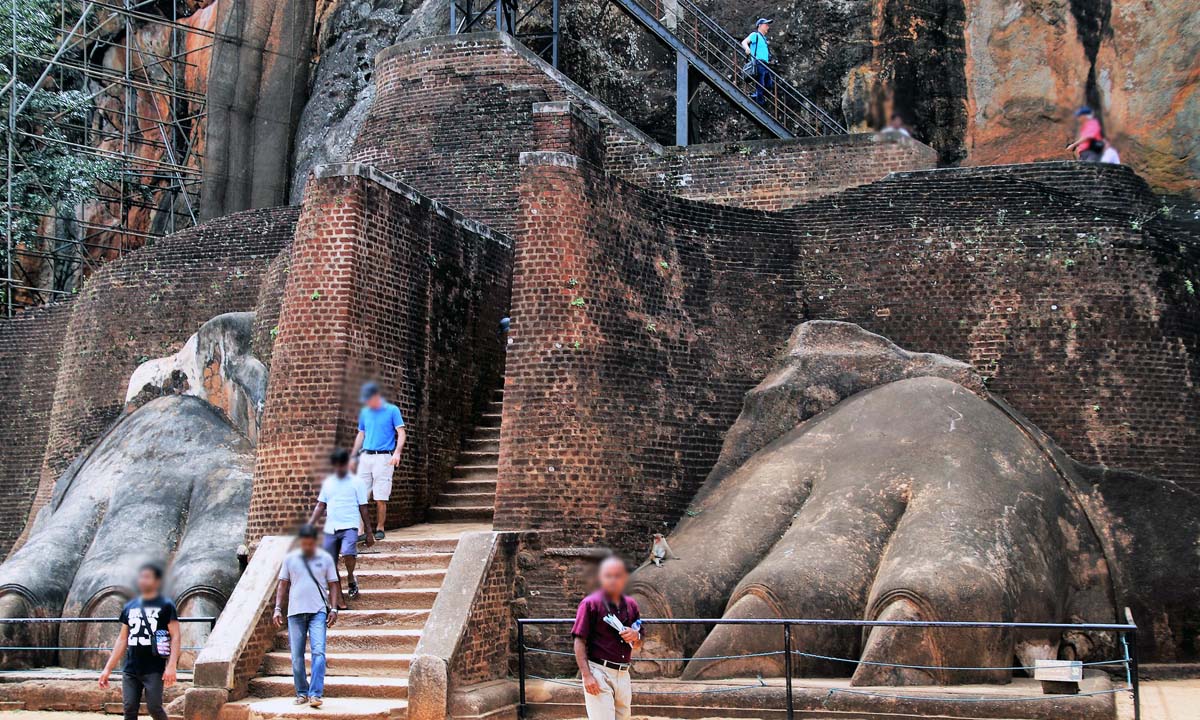 The rock itself is a lava plug left over from an ancient long extinct volcano. It is also legendary for its antique frescoes , which are comparable to those noticed at Ajanta Caves in India. It is commonly established, however, that the Sigiriya Frescoes display a distinctively Sri Lankan design. Sigiriya may have been populated through primitive periods.
Sigiriya Ancient Rock : The Lion Rock of Sri Lanka
It had been used as a rock-shelter mountain hermitage from about the 5th century BC, with caves made and offered by disciples of the Buddhist Sangha. Sigiriya Museum shows photos of the quarry of Sigiriya, replicas of the frescoes, illustrations and versions of some of the drawings on the Mirror Wall, and artifacts unearthed from the location. You can probably view the museum in about one hour. Since the museum is beside the main doorway,
Sigiriya is linked to the city of Dambulla by a routine bus facility. These buses run between 6:30AM to 6:00PM every day at intervals of 30 minutes and cost of a meagre sum less than rupees one hundred. Travel by tuk-tuk from Dambulla is LKR over 1000. It is vital to note that Sigiriya is situated about 25 km from Dambulla, the closest city, and it is advised not to miss the last bus back to Dambulla at around 6:00PM in case you are not dwelling at Sigiriya itself.
When one needs guide, can get one for a little over LKR1500 or even USD15. It is depending on your bargaining skill. Buy or take water with you before you enter the paid area. It's a long climb, and you will sweat and become very thirsty. Water and drinks are not sold inside , but are obtainable only at the "tourist exit". Due to the duration of the climb, also take a hat for shield against the sun. To avoid the heat, get as early a start as possible and head straight away for the rock. Biscuits and chips can be bought in the snack outlet near the place where passes to the site are sold.
Suggested Read : Why is Ella a Top Travel Destination in Sri Lanka?
Places To Try : Kandy is a Supreme City to Witness in Sri Lanka
User Ratings (

1

Votes)

9.8