The small town of Ridiyagama has become a busy destination for animal lovers. It is the first-ever Safari Park (Hambantota Ridiyagama Open Zoo) in Sri Lanka.
It comprises six zones, of which four have been allocated for carnivorous animals and tow have been allocated for herbivorous animals.
Ridiyagama Safari Park Animals
The safari visitors meet the big ones of the carnivorous clan such as lions, tigers, and leopards in the zone two areas.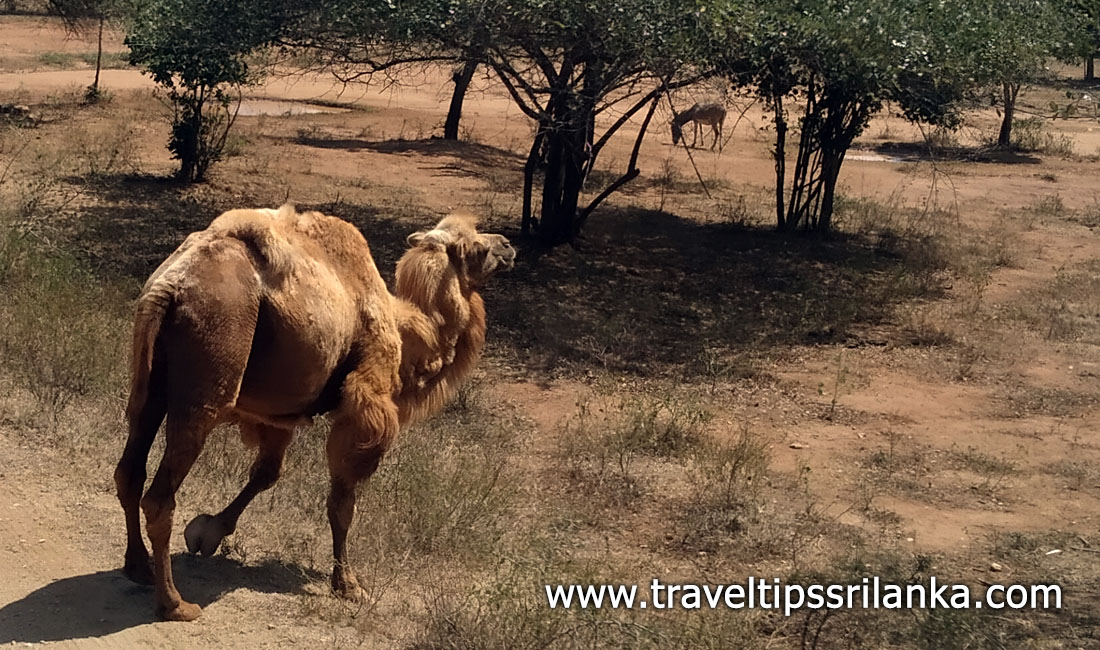 The animal kingdom is scattered within a 500-acre dry zone landscape which you could drive through.
Those who go to Ridiyagama usually visit Udawalawe National Park and Yala National Park. This safari park zoo is also home to many major mammals and birds. The safari park is being still developed and each time you visit you have something new to entertain yourself. The safari experience has received a very high rating from its visitors. The park is open for visitors from 8.30 am to 4.30 pm every day.
The Safari Land of Sri Lanka – Ridiyagama
Ridiyagama Safari Park Location
Ridiyagama Safari Park Jeep Price LKR 2000.00 Only (6-person)
Ridiyagama Safari Park Ticket Price
Sri Lankans
Adult LKR 350.00
Children LKR 120 (3-12 Years)
Overseas Visitors
Adult LKR 3000.00
Children LKR 1500.00
Ridiyagama Safari Park Contact Number +94 0473620410
Special Warning
Always keep the distance from Animals.
Do not enter the restricted areas.
So not make noise (playing a musical instrument, radios, tape recorders & singing, etc.)
Pets are not allowed into the Safari / Zoo premises.
Keep your ticket with you.
Please quote your ticket number & the date of the visit for future correspondence.
For commercial filming, videoing & photography prior permission should be obtained from the following address.
Director-General.
Department of National Zoological Gardens.
Dehiwala, Sri Lanka
Tel – +94-112729790
Email – [email protected]
Web – http://nationalzoo.gov.lk/zoo/safari-park/